The whole export process from start to transport
1: Delivery from Supplier's cool-storage to Green Inter Trade.
Pre-washing, sorting different varieties.
2: Washing of the trees, capacity 20.000 trees a day.
3: Quality check: soil and clay,  agro-bacteria,  dead branches.
All trees are checked one by one before putting on the pallets.
4: Counting and labeling of the trees and putting on export pallets
Then the first layer of foil at the bottom is put on the pallet, together with the watering-mat.
Loading to the maximum volume/height without damaging the trees.
5: Treatment against mold with TMTD, Rovral and Captan
6: Inspection by Dutch Plant Protection Service (NVWA)
7: Packing for cool-storage with foil and sizzle
This way we bring in extra moist to keep the plants in good condition during storage and transport.
Rootstocks and table grafts carefully packed in wooden boxes.
Also with sizzle and the special watering-mat to keep them in optimum condition.
8: Daily transport to cool-storage Breda,  at 3 C
9: Final Quality control at cool-storage before loading by Green Inter Trade and the Exporter and bureau Veritas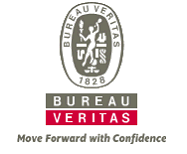 10: Loading of the pre-cooled trees at the cool-storage by Green Inter Trade
Recorder put in the container registering humidity and temperature 2x hour for the whole trip. Temperature set a 2°Celcius.
Final inspection by the NVWA inspector. Phytosanitary certificates are being signed by the authorized officer including a stamp of NVWA organisation.
11: All necessary documents are made before departure
Invoice
Packing list per reefer
Phytosanitary certificate per reefer
Certificate of Origin per reefer
Heat treatment certificate of the wooden pallets
12: We can offer Transport Insurance, with as special clause: including Rejection
13: Before closing of the container copies of all the official papers are put into the back of the container
Container sealed before departure to Rotterdam harbour
14: Transport trees to Rotterdam harbour, 1 hour drive, 75 km from Teteringen
15: Arrival Rotterdam harbour
16: Loading Rotterdam
Bill of loading and all export documents are made.
Copies of all documents are sent to the customer on the day of loading
Original papers are sent by post to customer to arrive in time before the shipment.
17: Sea trip, temperature controle set at +2°Celsius.
18: Air-Freight delivery
Weekly Air-freight delivery
Special packing custom made for the fruit trees to assure good arrival
Temperature controlled cargo
Using forwarders that are specialized in Plants
Special box for the trees that exactly fits in the airplane